1. In Valora, go to Menu > Add and Withdraw > Add Funds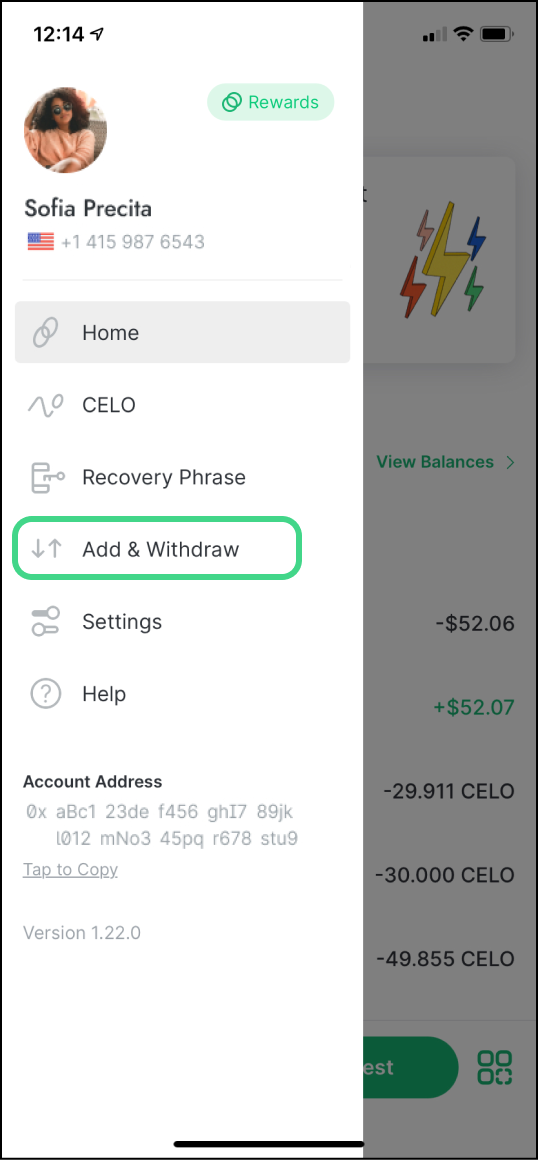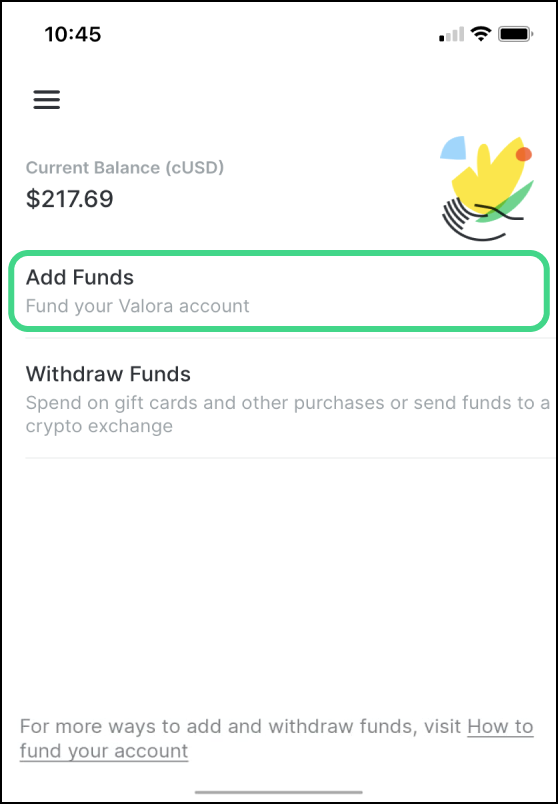 2. Make your selections for adding funds:
Select the asset you wish to buy, and select "Debit card" as your payment method. Tap Next.
Enter the amount you wish to spend. Tap Next.
Select MoonPay from the list of integrated providers.
3. After being redirected to MoonPay, you will need to enter your payment and personal information:
Enter your email address, and tap Continue.

You should receive a code at the email address you provided. Enter that 4 digit code into the Verification Code box.

On the MoonPay home screen, select CELO or Celo Dollars (cUSD) from the Currency drop-down menu, and enter the amount you would like to purchase. Tap Buy Now.

Enter your credit or debit card information, then tap Continue. Debit cards may have higher transaction success and lower fees depending on your bank. Note that your bank may charge an additional fee for credit card transactions.

Review the payment summary to ensure the details of the transaction are correct. When you are satisfied, read and accept MoonPay's Terms of Use and authorize them to charge your card. Then tap Buy Now to complete your transaction.
If this is your first time using MoonPay, you will also need to complete MoonPay's Know Your Customer (KYC) process. You will be asked to provide personal information and submit a valid form of ID.
4. Track and receive your funds
Your order will be processed and you will receive an email confirmation from MoonPay.
If you encounter any issues with MoonPay, you can contact their support team.