Valora supports assets on the Celo blockchain that meet the following requirements:
Listed on Ubeswap

At least $20K USD of liquidity in an Ubeswap pool.
This requirement is in place in order to protect users from exposure to unreliable assets, and may also change in the future.

You can find a list of the assets you hold and their balances by tapping on View Balances on your Home screen.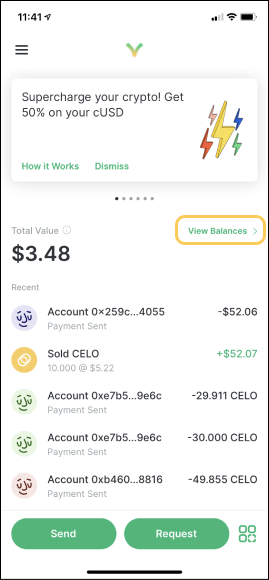 .